Festival Banners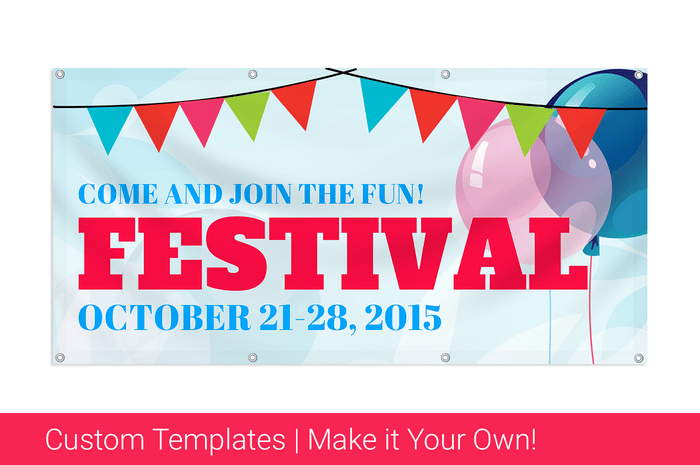 Special Event and Festival Banners
Customize and buy festival banners. Grab the attention of locals and tourists to effectively promote seasonal events and special celebrations
Inform and engage residents with large banners inviting them to attend a festival or celebration! Due to their busy schedule, people may not always be aware of the latest events and upcoming gatherings in your town or county. Displaying large vinyl banners from Printastic will ensure that the right message is delivered to the right people at the right times.
Local festivals attract children and adults of all ages, and encompass a broad range of fun activities including carnival rides, games of skill, funhouses, talent shows, music and of course great food. The activities in which attendees of all ages participate are excellent for building camaraderie and town spirit in all communities. The demand for seasonal festivals is strong and provides the community with a much needed escape from the daily grind of work. Communities and businesses also benefit from tourist dollars coming into town and sales of art and merchandise rises dramatically durning these events.
All of Printastic's festival banner templates have been professionally designed with reassuring colors and strong, contrasting solid shapes to provide viewers with a sense of excitement and anticipation for the upcoming event. Our templates can be easily customized with your event logo and information with our easy to use online design tools.