First Month Free Banners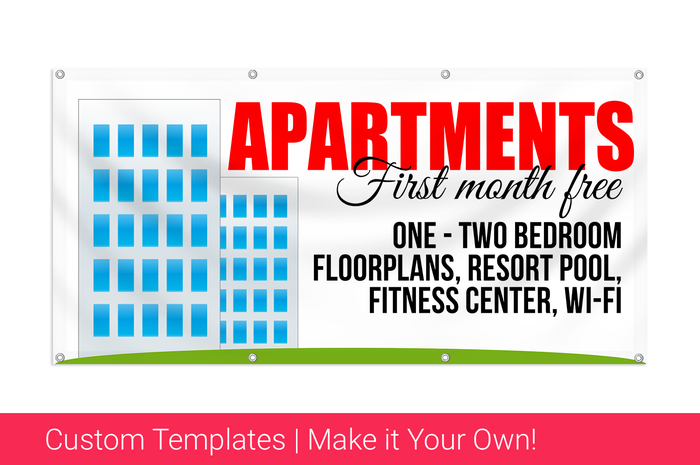 First Month Free Apartment Promotion Banners
One of the more common ways apartment complexes gain new tenant leases is to promote first month free advertising that makes it easier for tenants to move in.
With deposit costs added on to even sometime first and last months rent due upon signing a rental lease for an apartment, tenants are often stretched on their budget to justify moving even when a move from one location to another may be best. Given the fact that moving costs are not cheap, many property management companies find that offering first month free programs are a great way to ease the up front expenses dealing with moving from one location to another. In fact, first month free advertising is statistically one of the more effective promotions to attract new tenant leases to help occupy an apartment complex.
To create as many first month free banners as you may need for your next apartment promotion, feel free to customize any of our signs with your apartment name and any branding you may want and apply your unique first month promotional message to any of the outdoor banners we sell. From 4x12 large banners to 3x8 exterior wall banners, your message will stand out to passing traffic and help attract new prospective tenants to your apartment leasing offer.