Floor Model Banners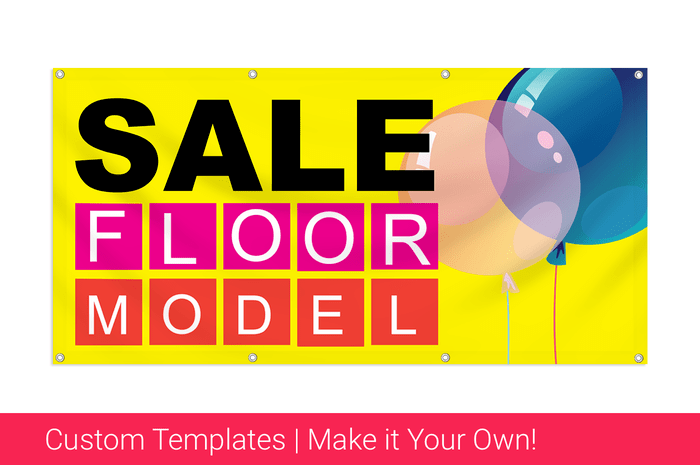 Floor Model Sale Banners
They've been on display in your store for months and now you want to offer your customers the chance to cash in on the savings. Announce your sale and move your floor models with a beautiful Floor Model Sales Banner from the web's best source for custom printing: Printastic.com!
When competing against other retailers both online and in your community, a sale is the perfect way to show customers that you're ready to pass the savings on to them. And announcing your sale with an attention-getting Floor Model Sales Banner will help you move those floor models in no time. Begin your banner design by choosing one of our awesome templates, or upload your own completed design in PDF, PNG, PSD, or JPEG formats. Want to add your own pictures, graphics, logos, or text? Uploading content is easy, fast, and can be included in any design. Choose from several material and hanging options, and your completed banner will be printed and shipped directly to your door.
Clearing the floor models from your showroom can be profitable and fun with a successful sale, and a gorgeous Floor Model Sales Banner from Printastic is the perfect way to advertise. Design it in minutes, receive it in days, your beautiful one-of-a-kind banner is only a few clicks away!