Fundraiser Banners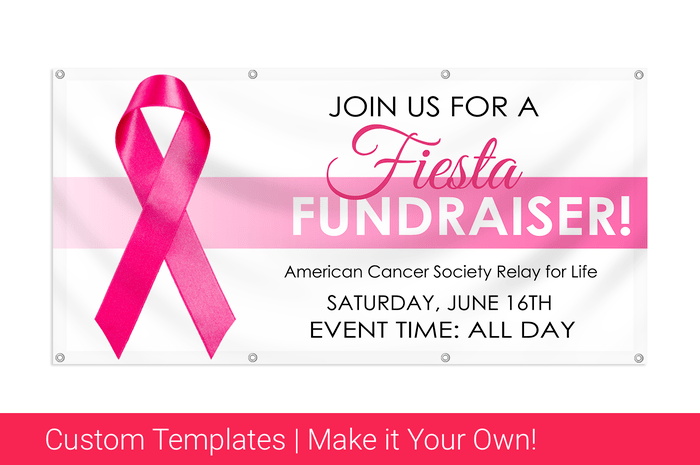 Banners For Fundraisers
Unique signage easily spread the word about upcoming fundraiser events to encourage donations!
Custom vinyl banners are an excellent way to draw attention to fundraisers to help specific causes. Whether a fundraiser is for the less fortunate, disaster relief, environmental responsibility or human rights, they all have one thing in common - the need to get their message out. That need is where vinyl banners excel due to their potential to be printed in extremely large sizes and their resiliency and longevity in tough conditions.
Vinyl banners are one of the most affordable advertising solutions any fundraising organization can use, and they are produced on top quality vinyl banner material and printed using the latest generation of HP latex inks that do not contain any harsh solvents, making a very sustainable, green product.
To order custom vinyl banners for your next fundraiser, feel free to customize any of our sign templates using our easy to use design tools. Specially constructed for the novice graphics person, anyone can upload new logos, change color and font styles, and even add photographs to differentiate your banner from the rest. If you already have preexisting artwork, simply upload your file at the time of ordering and we will promptly print and ship your custom fundraiser banners.