Grocery Store Banners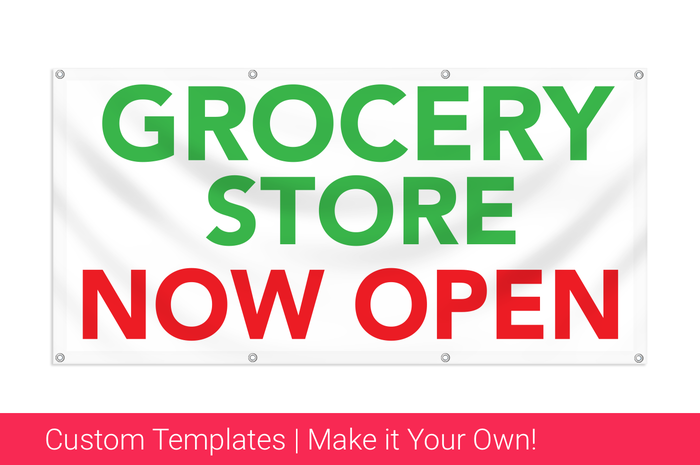 How Grocery Stores Use Banners To Advertise
Local supermarkets use custom grocery store banners to point out weekly specials and liquidated brands to motorists passing by outside the store from the road.
Point of sale advertising is a great place to promote products that are only around for a limited time or new products to spur an impulse purchase right at the register.
Grocery stores will also use directional banners to guide trucks into the shipping docks for unloading inventory, and directing customers in their cars to grocery curbside pickup locations.
If you already have a pre designed banner ready for printing, please upload your artwork to us when you order your banner. If you have not created your design, please consider customizing one of our grocery store template designs using our online design tools.