Home

\

Inside Dining Banners
Inside Dining Banners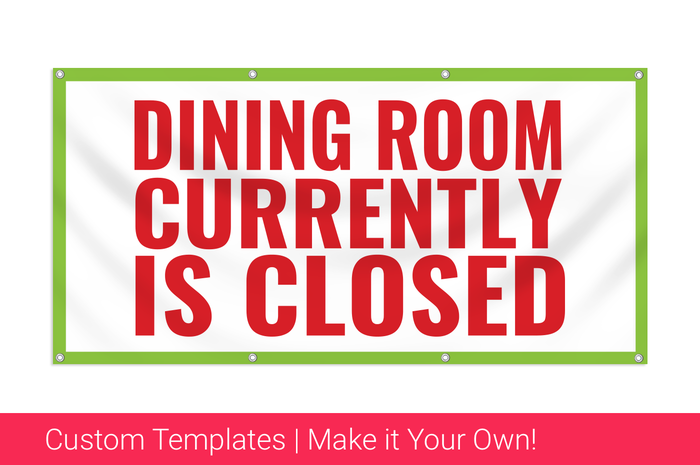 Inside Dining Open Closed Banners
Print quality custom banners to announce your inside dining status to people passing by your restaurant.
Whether your inside dining is currently closed or open, banners will help inform your local customers quickly and easily.
If you're using a banner to tell your customer that your indoor dining is currently closed, you can provide a date and time you anticipate your indoor dining reopening, or if you are accepting call in orders while your inside dining is closed.
Your banner can also be reused. If you are creating a closed dining banner, you might want to invest in a second banner to announce when your dining area reopens. With both of these banners in your possession, future inside dining closings and openings can be addressed.
Order a Custom Indoor Dining Open/Closed Banner Today
To begin your order, you can upload a print ready file or choose to customize one of our inside dining templates using our online design tools. Once we receive your banner's design, we will print and ship your banner the very same day.