Home

\

Land for Sale Banners
Land for Sale Banners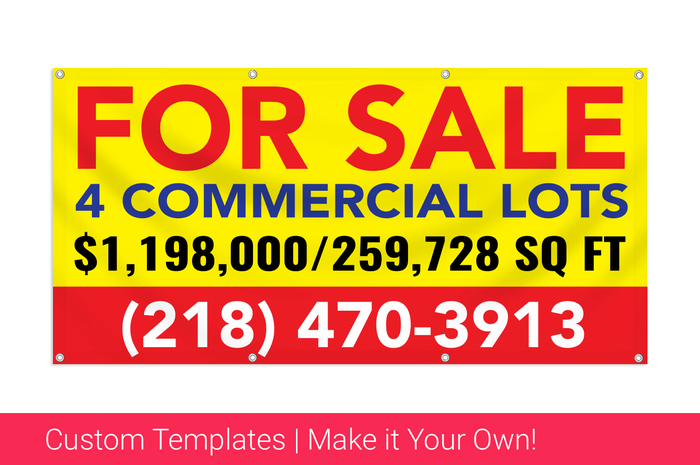 How Real Estate Use Custom Banners To Promote Land Sales
"Land for Sale" banners can help you sell land faster and more efficiently. With full-color vinyl banners for commercial real estate, you can catch people's attention. Custom vinyl banners and signs are hard to miss, especially with the right finish. Choose from a variety of sizes and materials to make your sale a success.
Our custom banners paired with reinforced edges will ensure that your banner stays safe and secure to help you promote and advertise your land. Our banners are lightweight, waterproof, and fade-resistant.
Ordering Your Banners From Printastic
Simply upload the artwork you wish us to print on your banner(s), choose from our designs that can be customized online or design your own land sale themed banner from scratch using our easy online design tools.