Home

\

Sales

\

Banners and Signs for Layaways
Layaway Banners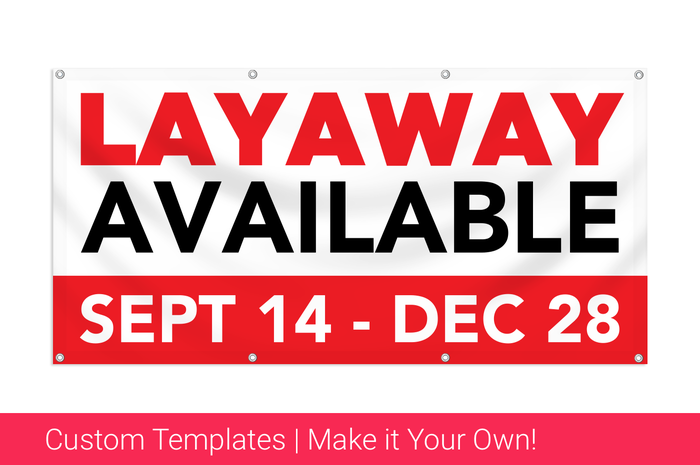 How Business Use Layaway Sale Banners
Printing custom layaway banners to promote any layaway programs your business offers is a great way to attract shoppers on a budget to your store.
In an economy when money is tight, offering layaway sales is an excellent way for businesses to sustain in-store sale revenues. These sales are actually quite strategic in terms of customer retention as they commit the customer to fulfilling a purchase for an item through time. Customers continue to pay down the price of the item until its paid for and then can take possession once the full price is fulfilled.
Order a Custom Layaway Sale Banner
If you already have your banner's layaway design ready, you can upload your design to us after you choose a size during the order process. If you need to create your design, consider customizing one of our layaway program templates making it unique to your brand using our online design tools.