Now Open Banners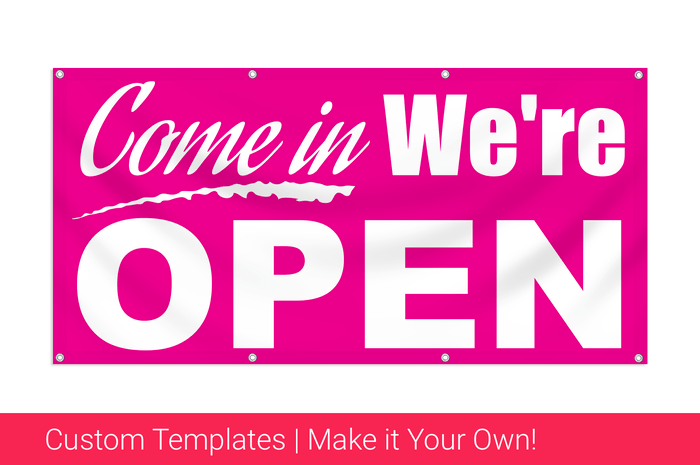 Now Open For Business Banners
Alert The Community You're Business Is Open
After any Grand Opening Event, its always a good idea to print a few more permanent Now Open Banner Signs to hang outside your business for at least a couple months of your grand opening debut. Think about it, motorists and passing traffic has been driving by your business for months and many of them have already seen that fact that you were preparing to open your business. If they missed your grand opening event and you have not hung a few now open signs, many potential customers who are planning on visiting your business may assume you are still getting ready to open.
By hanging a few colorful 3x6 banners announcing that you are open for businesses in your store window or along your front awning, passing traffic will have no doubt that it is perfectly okay to visit your store. However, without these kinds of banners, for at least a couple months, you could be deterring that needed business traffic your newly opened business needs.
We also have many uniquely custom finished banners and specialty banners you may want to review to create awesome attention getting displays that can be positioned both outdoors and indoors.
When thinking about designing your open for business signage, contemplate messages that entice first time customers to your store. Maybe of they have not purchased from you yet, there are incentives and promotions you can invent to convert shoppers into customers of yours. This is a great way to engage your local community and offer them the exclusive invitation of becoming a new customer to your business.