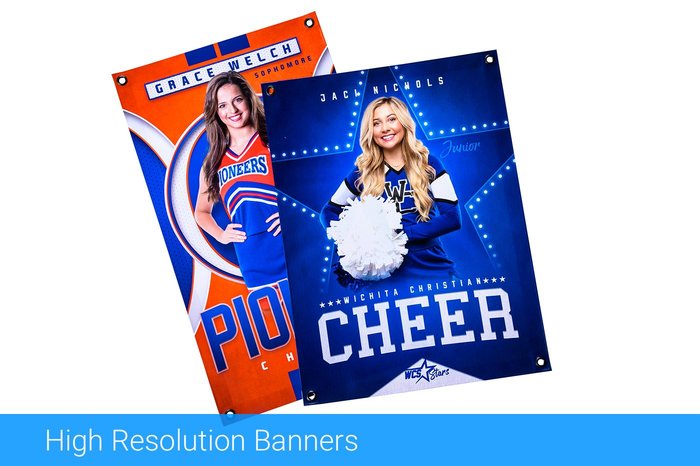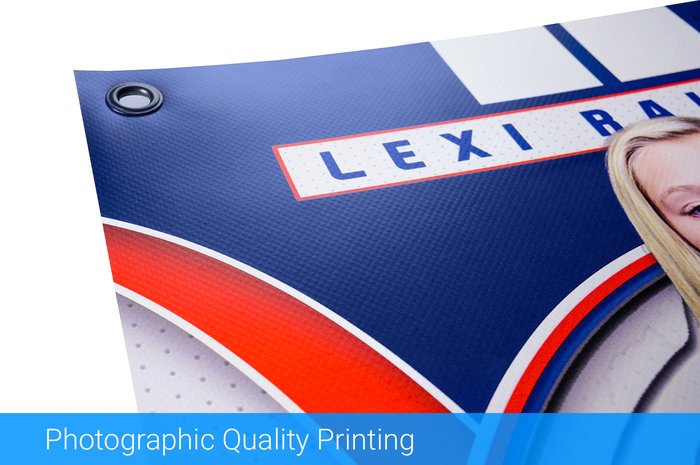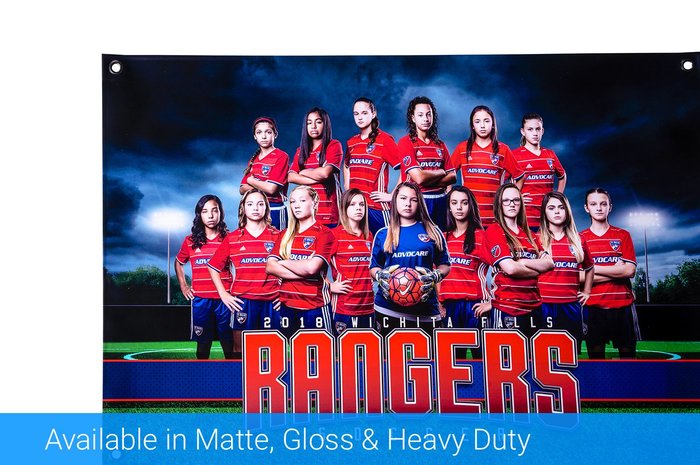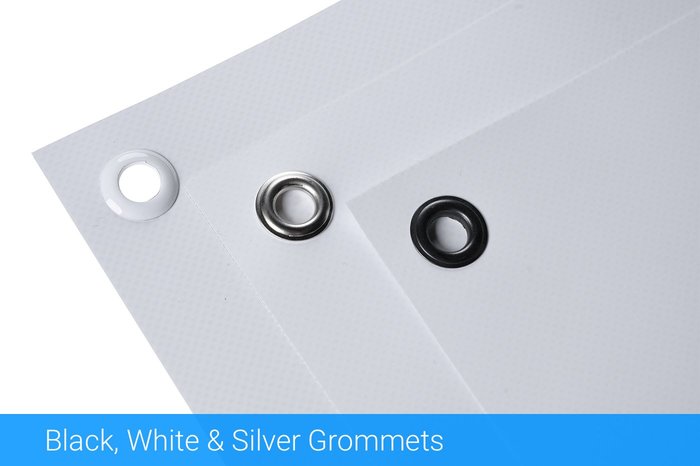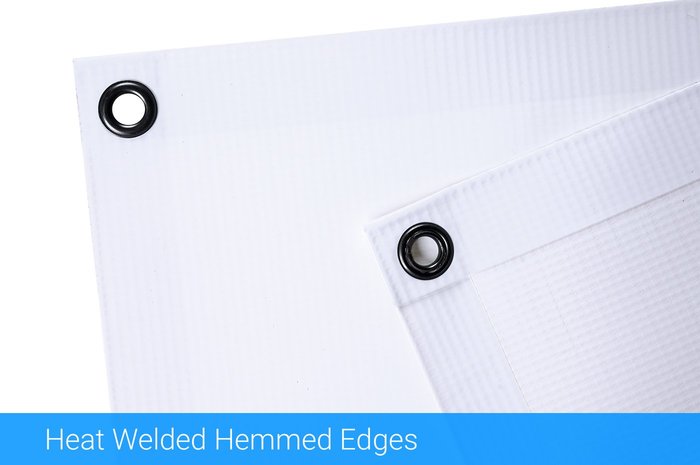 3'x6' Banner Options and Specs
When we talk about one size fits all the 3x6 banner surely comes to mind as the clear winner. We'd estimate that out of all of the banner sizes generally used, that the 3x6 foot makes up a good 50%, if not more, of all banners used! We know we have printed 1000's of 3x6 banners... And we are happy to print more! The benefits of the 3x6 size banner is that it is not too large to handle and definitely large enough to be seen clearly from a distance. They can be effectively used outdoors, advertising any business or event, placed on buildings, exterior walls, fences, or attach to awnings and posts. The 3x6 is the perfect choice to bring traffic into your business, advertise sales and promotions, or to raise awareness for your cause or charitable event. At 3x6 feet size (that equals 36x72 inches) this banner is usually ordered as a horizontal (landscape) banner, but it can also be printed vertically (as a portrait banner) if needed. In order to create your own banner, simply submit your file saved as either 3'x6' or 6'x3' layout and we'll figure out the rest. Visit our File Setup Page for a step by step guide on how to prepare and save your file for printing.
Many other sizes available, see the all banner sizes page
The 3' x 6' ft Banner Pricing and Materials
3x6 13oz Vinyl Banner
starting at $45
Most popular choice for promotional banners, these regular duty vinyl banners printed on 13oz bright white vinyl in matte or gloss finish and suitable for indoor and outdoor use for up to 2 years with proper care.
3x6 18oz Outdoor Heavy Duty Banner
starting at $45
A go to choice for banners to replace or compliment permanent signage, these heavy duty banners printed on thick matte heavy duty 18oz vinyl are suitable for extended outdoor use for up to 3 years with proper care.
3x6 Double Sided Banner
starting at $90
These banners are printed on non transparent 18oz vinyl on both sides with either same or different image with clean cut edges. The highly opaque blockout layer insures no see through or image ghosting from side to side.
File Setup for Printing 3'x6' Banner
Adobe Photoshop (also applies to all Raster Files)
- set up artboard to be 36" x 72" in inches (or 1/2 scale if necessary)
- set dpi to be anywhere from 100 to 300 dpi
- regular RGB or sRGB color space
- save as 100% quality jpeg file
Adobe Illustrator (also applies to all Vector files)
- set up canvas to be 36" x 72" in inches (or 1/2 scale if necessary)
- regular RGB, sRGB color space, or
- Coated GRACol or Coated US SWOP v2 color space
- embedded raster images should be at least 100dpi at actual size
- embed all raster images
- convert all text to outlines
- expand all strokes
- save as a pdf file
Size
3 x 6 feet
36 x 72 inches
91.44 x 182.88 cm (Metric)
Layout
Landscape (Horizontal)
3ft. high by 6ft. long

Printing
High resolution
Full color latex printing
1000 dpi photo quality mode
Print is UV & weather proof
Shipping
Shipped rolled in a tall box
Banners are never folded