Sponsorship Banners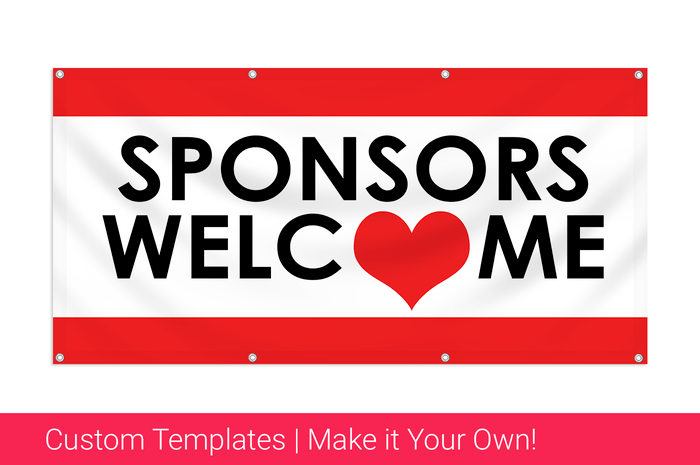 Custom Sponsorship Banners
Custom banners are an excellent way to spotlight your event sponsors!
Sponsor banners are a great way to sell more sponsorships for your event, no matter what the occasion! When sponsors contribute to your event, they expect to receive a promotion in return, and a great way to thank them is to feature their business on custom printed sponsor banners from Printastic.com. This is an proven method for acquiring donations, because your signs will be viewed by all of the event attendees, potentially creating new business for your sponsors. Whether your sponsors are a business, a family, a group or an individual, they should be represented on your sponsor banners for their generous contribution. Whether you're planning a charity gala, a golf tournament, a foot race, a food drive, or something completely different, sponsor banners are a must-have. Give your contributors the recognition they deserve with sponsorship banners.
Sponsorship banners from Printastic.com can be customized using our fully-editable, professionally-designed templates. Personalize your sponsorship banners with your event name, date and theme colors, as well as your sponsor's logos or pictures. Make sure you always acquire high-resolution logos from your sponsors so that your signs look clear and professional. Keep in mind that some businesses also want to use their sponsorship banners as photo backdrops, so using matte vinyl is a better choice than gloss in that situation. If you'd like your sponsorship banners to use a step-and-repeat pattern, our extra large sizes of 8x10' up to 10x50' are perfect. Don't forget to add a personal message to your sponsorship banners thanking everyone who contributed for their generosity.
With free customization, great templates and full-color printing, Printastic.com is your go-to source for sponsorship banners.