Truckload Sale Banners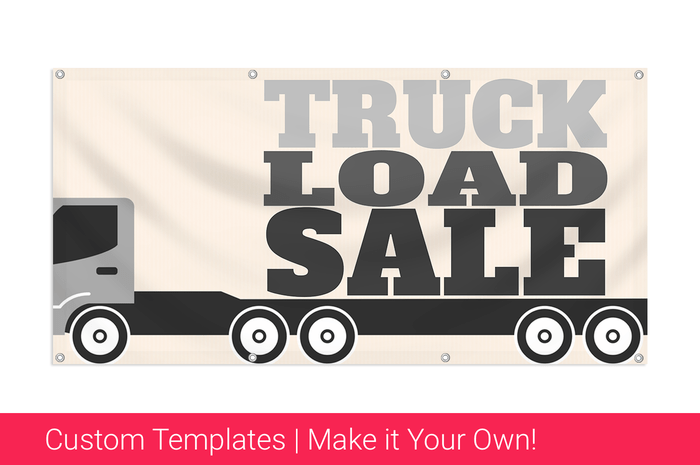 Show the savings with a custom Truckload Sales Banner from Printastic!
Overstocked and ready to move some merchandise? Need a great way to bring in customers new and old? A truckload sale will show your customer base that you're ready to make a deal. And there is no better way to announce your sale than with a stunning Truckload Sales Banner designed and printed with Printastic.com!
Grabbing their attention and communicating the details of your sale is easy when you design and display a custom banner in your store. Start your design by selecting from our vast library of templates, or upload your own completed design file in PDF, PNG, JPEG, or PSD formats. Adding your own pictures, graphics, logo, or text to your design is a great way to make your banner stand out. When you've completed your design, Printastic will allow you to choose between several hanging and material options before printing your banner in photo quality. Place your order now and your banner will be on your doorstep in just a few short days – ready to display!
Turn a truckload of merchandise into a truckload of cash by advertising your sale with a custom eye-catching banner. Design it in minutes, receive it in days, guarantee your sales' success with a gorgeous one-of-a-kind Truckload Sales Banner from Printastic!