Truck Stop Banners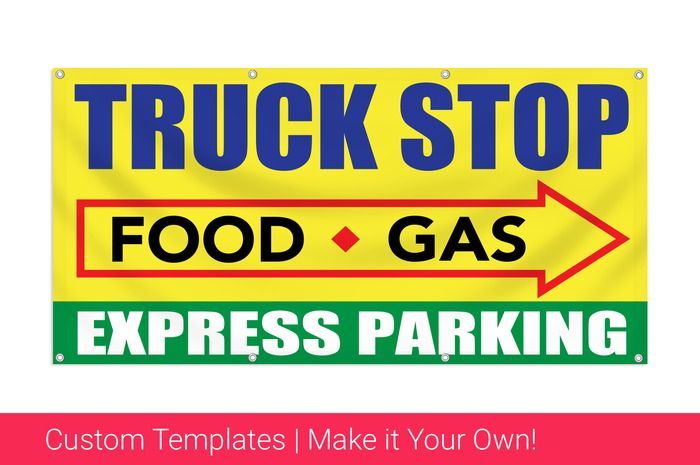 How Truck Stops Use Vinyl Banners
Truck stops are necessary commercial centers for truckers who spend most of their time on the road. Truck stations offer a rest spot for them to refuel while truckers eat and relax.
Truck stops offer products and services for truckers that range from fueling to truck washing. By advertising with custom banners on the property, truck stops can promote products and services that the majority of truckers are not aware of, providing the truck stop affordable advertising to maximize visitor dollars.
Where to Place Banners To Maximize Advertising
Most truck stops have those huge awnings that are high enough for the big rigs to drive under when gassing up. Also many truck stops use their own private road to enter the truck stop area. Positioning free standing banners adjacent to the street along the private road and hanging pole banners from the rafters in those huge covered awnings are a perfect location to advertise great sales on products being liquidated and awesome services that a truck stop may include.
Ideas for Advertising
Exposing service amenities like clean showers, propane refueling, food specials, and truck wash deals are a great way to increase revenues, and these are just a few of many ideas custom banners can be effective in a truck stop's marketing efforts.
Order a Custom Truck Stop Banner Today
To order banners from Printastic, upload your artwork or choose to customize one of our truck stop banner templates.