Home

\

Volunteers Banners and Signs
Volunteer Banners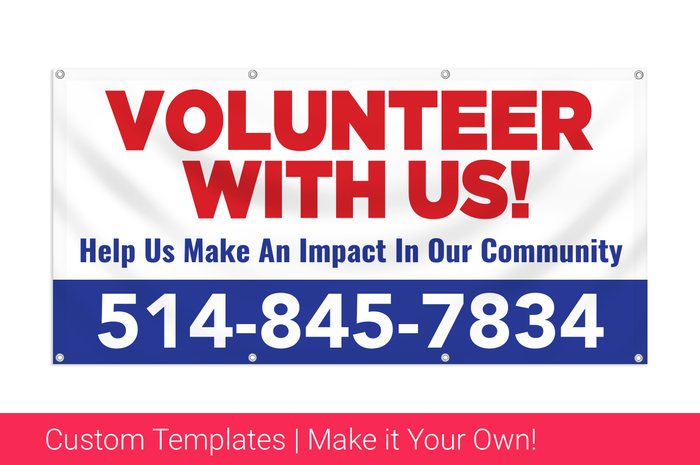 Volunteer Banners
Nonprofits and charities rely on the good-hearted nature of their volunteers to keep them running. Volunteers enable nonprofits and charities to keep performing their necessary community work. Because these individuals are not paid, they keep overhead costs low for these organizations, allowing them to keep their doors open.
Ordering Your Banners From Printastic
Simply upload the artwork you wish us to print on your banner(s), choose from our designs that can be customized online or design your own volunteer themed banner from scratch using our easy online design tools.