We Moved Banners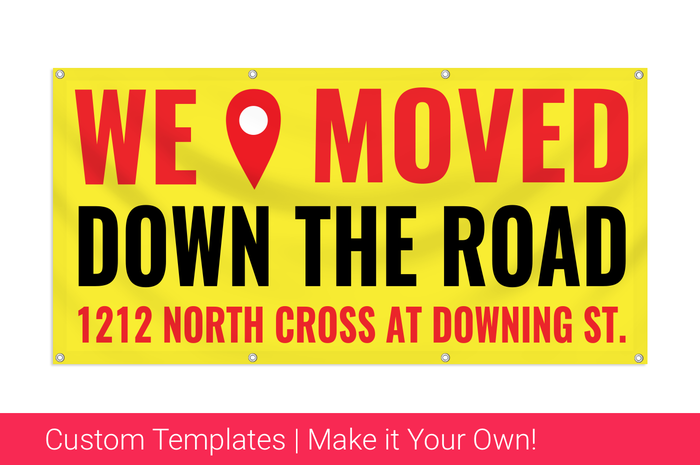 Order Custom Banners To Show You Have Moved
When your business has moved from one location to another, a banner that announces we've moved is an excellent way to inform your community and potential customers that your business has been relocated to another location.
It is always important to list your business' new address on a banner that announces you have moved. Similar to the place holder addresses we have included on our customizable we've moved templates, this will inform passing traffic of your new address.
To order a "we've moved banner" with your own custom design, simply pick the size of the banner that matches your artwork, and upload the print ready file you need us to print. If you have yet to design your banner, you can create your design from a blank canvas or customize any of the, "we've moved templates" we have created.
We have many different custom finished banners and unique specialty banners you may want to review to create awesome attention getting displays.