Welcome Student Banners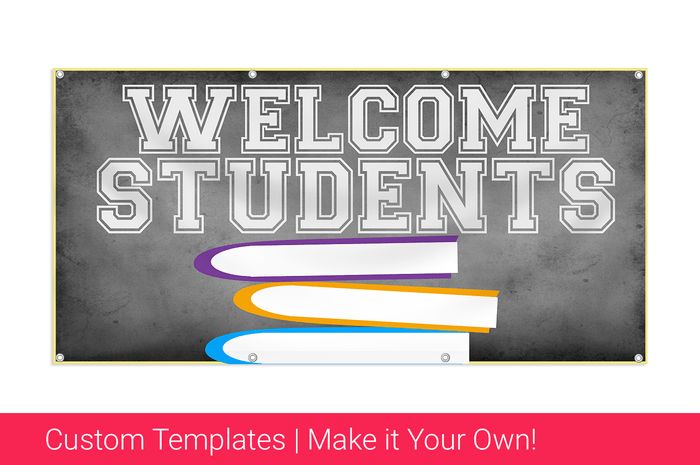 Welcome Students Banners
Welcome New Students To Your School With Vinyl Banners
Welcome your new students with large banners inviting them to attend a new school year! Their admission into your academic institution is a testament to the personal and academic accomplishments of each individual student. They have chosen an institution that values and supports individual contributions and you want to empower them in and out of the classroom to make a positive impact in the lives of others while reaching their highest potential.
Getting ready to attend a new school, college or university can be an overwhelming experience filled with anxiety and uncertainty. With all the stresses associated with visiting an educational campus for the first time, it's important to make it as easy and effortless as possible for incoming students to feel at home as they begin their journey by prominently displaying welcome banners.
Banners can be used in combination with websites to help welcome new students. For example, if students are expected to bring certain documents, supplies or other materials to the orientation session, the banners displayed on campus should include a website address for students to visit, which then lists any requirements that the students need to be aware of before attending the orientation session.
All of Printastic's Welcome Student banner templates have been professionally designed with reassuring colors and strong, contrasting solid shapes to provide viewers with a sense of comfort and trust during this transitional period in their lives. Our templates can be easily customized with your school's logo and information with our easy to use online design tools.