Home

\

Windshield Chip Repair
Windshield Chip Repair Banners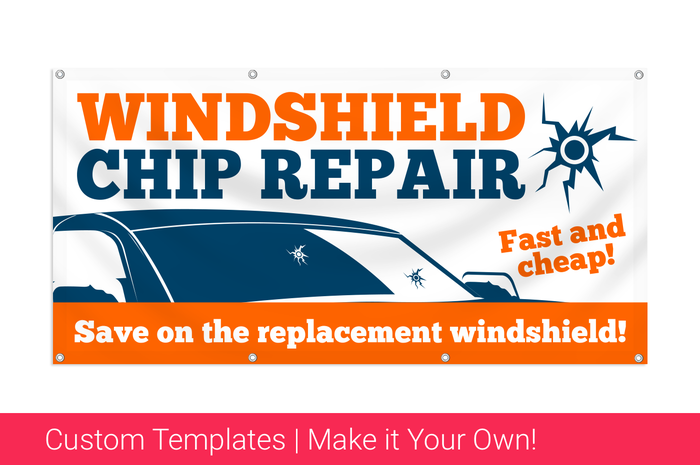 Car Windshield Banners
Auto Glass and Windshield repair signs any Automotive Glass Company Can Use To Advertise the Repair or Replacement of Car Windshields or Automotive Windows.
Automotive windshield repair or replacement shops are now more competitive than ever given the fact that most states now require the repair or replacement of a driver's windshield even if the glass is slightly cracked or damaged. Windshields getting broken or cracked is also a very common occurrence on our roads today also, due to the excess of construction vehicles, dump trucks and other industrial machinery that is on our roads lately. This windshield law combined with the construction vehicles that are now more prevalent than ever, advertising your windshield services using outdoor banners is a great way to ensure a driver with a newly damaged windshield sees your repair and replacement shop as they are driving down the road.
Our auto glass signs can be easily customized in our online design tools to help you brand your company by adding your logo or any other style and color choices needed to make your signs unique to your windshield repair or replacement shop. These custom modifying tools along with these effective sign templates will assist even anyone in preparing effective windshield repair banners that are sure to help attract new customers needing their windshields repaired or replaced.