Winter Sale Banners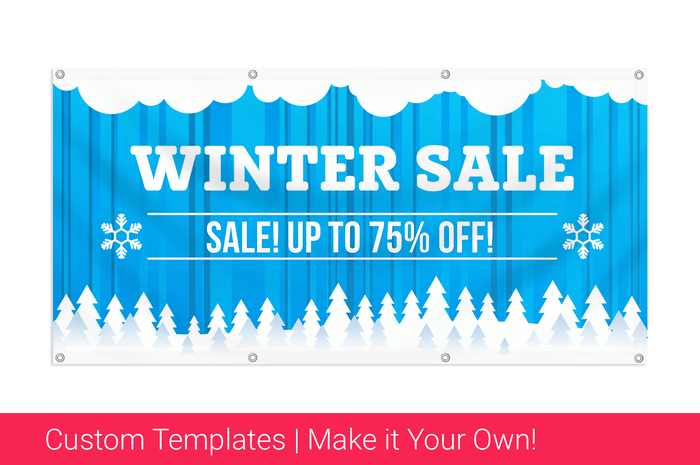 Winter Sales Banners
Winter is here, and the holiday spending rush is in full swing. Across the country shoppers are scouting out their favorite stores to determine who will have the best deals, and lowest prices, come the holidays. Make sure your shop's winter sale is the place to be when the weather gets cold by displaying a customized Winter Sales Banner from Printastic!
Spreading the news of your sale is easy and fun with Printastic's new interactive Online Design Tool. Featuring a variety of templates for every occasion, our Online Design Tool will allow you to easily add your favorite graphics, photos, logos, or text to each design you create. Complete your design by choosing your banner's material and hanging options, and Printastic will print your banner in photo quality and send it to you ready to display. Our Online Design Tool even allows more experienced designers to upload a completed design file in PDF, PNG, PSD, or JPEG formats for easy printing.
Whether you're doing a flat discount percentage on every item, or each piece of merchandise is marked down individually, announcing the news of your sale to the public is the first step in cultivating a success. Design it in minutes, receive it in days, a Winter Sales Banner from Printastic is the most effective way to show your customers that you're ready to pass on the savings and send them home happy.