Banners and Signs for Church Bingo
Churches always need to raise funds for their organization. Whether it's for repairing the roof, paying Sunday school teachers, and church outings, raising money isn't always easy, which is why bingo is popular. Bingo not only engages the congregation but can help raise the necessary funds.
Announce your bingo events with a custom church bingo banner that can be personalized to fit your church and its unique members.
What to Put on a Church Bingo Banner?
When it comes to promoting your church bingo event, it's important to provide your congregation and their loved ones with the right information.
Where the Event is Held
If your church bingo event is held at your church or another location like a community center, make sure that you include location information on your banner. This lets your community know exactly where they can find fun bingo and other activities.
When Is the Event
One of the most important pieces of information to share about your church bingo event is when it will take place. If you hold bingo every Sunday afternoon, make sure to purchase a banner that states how often your congregation can come to play bingo.
How Much It Costs
Is bingo at your church free? If so, make sure to put it on a banner so that your congregation knows that they can come to play at no cost to them. During bingo, you might hold other events that people have to pay for or provide lunch for a small fee. If this is the case, make sure to add that on your banner so that people know how much money to bring.
Who Is Invited?
If everyone from your congregation is invited and they can bring friends, make sure to let them know on your banner. While some events might be for adults only, make sure your family church bingo is a success by telling your congregation that they should bring the entire family.
Order a Custom Church Bingo Banner
Saving money is important for your church, so you can't spend an entire year's budget promoting your bingo event. Instead, use affordable vinyl banners that are an effective marketing tool at a fraction of the price of other advertising tactics. Create your very own church bingo banner now by using our design tool that allows you to upload your own artwork or choose from one of our customizable templates. There's no design experience necessary.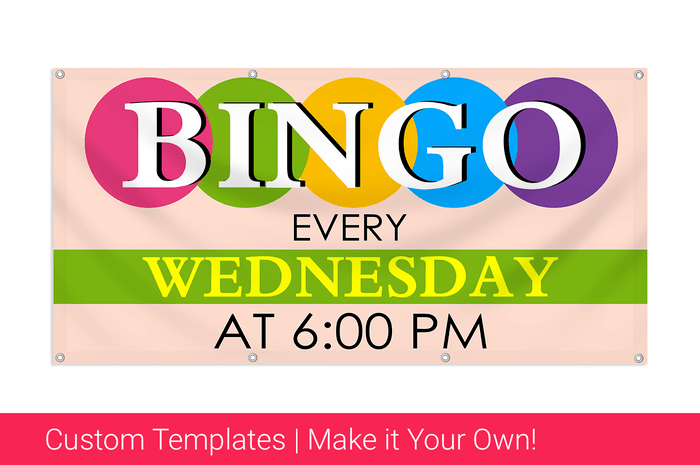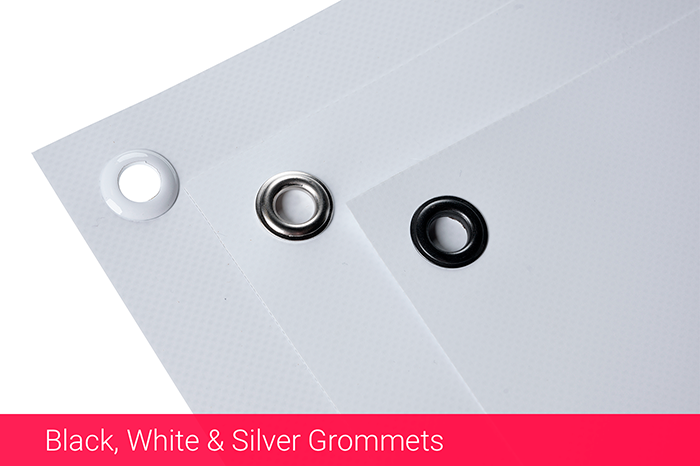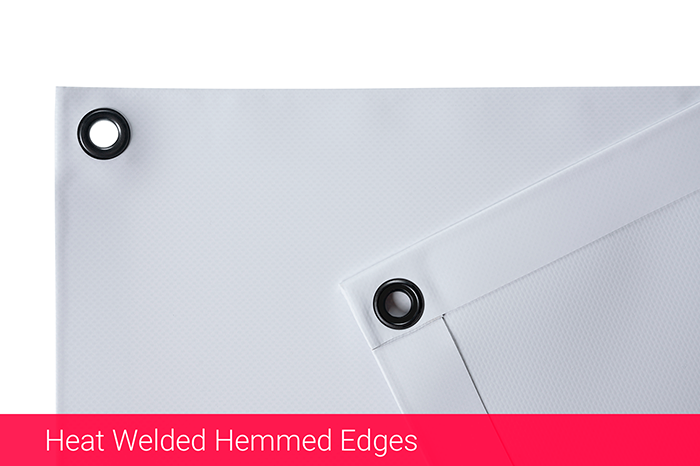 Customizable banners
Change Text, Colors, Add Logos & Pictures