Grocery Store Banners and Signs
Whether you're a large chain grocery store or a mom and pop shop, you can use banners and signs to promote your deals, promotions, and even improve your customer's experience. Making the right impression with your customers is crucial and is a critical factor in making sure they come back and don't shop at the competition. In today's competitive environment, it's important that your grocery store stands apart from the rest with a vinyl banner.
Why Vinyl Banners for Grocery Stores?
Impact
Vinyl banners can have a huge impact in and outside of your grocery store, especially when used at the entrance. Your grocery store is already well-known to the locals, and you likely have hundreds of people that shop there each day. However, not all of these people know about your deals and offerings. The front entrance is a great place to promote your special offers with attention-grabbing images and text.
This location is also guaranteed visibility, so it's one of the best places to inform your customers. Because your customers were already planning to shop at your store, since they've made it to the entrance, you can entice them to make more purchases that are not on their grocery list by promoting all of the deals or sales you have going on that particular day.
Point of Sale
When your store gets busy over the weekend and likely more so on Sundays, you need to be able to reach and inform customers without having to stop them all and tell them about deals and promotions. Your point of sale can be beneficial during these periods. Banners can be a crucial part of your overall marketing strategy.
Your point of sale advertising is a great place to promote products that are only around for a limited time or new products to spur an impulse purchase right at the register.
Quality Visuals
Vinyl banners provide you with a high-quality finish that is aesthetically pleasing to your customers. With quality displays, you show your customers you care and are not just there to make money, but please them and provide them with a good experience. Quality images can help you connect with customers and provide another hook that grabs their attention.
Unique Selling Propositions
A large banner can give you the space you need to promote your unique selling points. You should highlight the benefits of your grocery store, especially what makes it different from the competition. Consumers care about brands that care about others, making them more likely to shop with their ethics. If you do things like donate to charity or run promotions for the local animal shelter, you can advertise it on your banner.
Directions
Banners can be used to lead your customers from one place to the next. For example, if you want to help them get around your store more efficiently, you can provide banners with arrows pointing to the aisles and sections of your grocery store they might be interested in.
Similarly, if you offer curbside pick up, allowing your customers to grocery shop online and pick up their items, you can provide instructions and directions once they get into the parking lot for where to go. In a busy lot, finding the curbside pick up can be difficult, so leading your customers makes them have a positive experience and increases the likelihood of them doing it again.
Employment Opportunities
You never know how many customers in your grocery store are looking for jobs. If you're currently hiring, include a banner by the customer service desk for how people can apply to work in your grocery store. You may want to list the types of employment and jobs available so that you can get the best candidates.
Order a Custom Grocery Store Banner Today
Your grocery store deserves easy, cost-effective advertising. All you have to do to create your custom banner is upload your own artwork or use one of our existing customizable templates. Next, make sure to choose the correct size and order a banner that reflects the uniqueness of your store.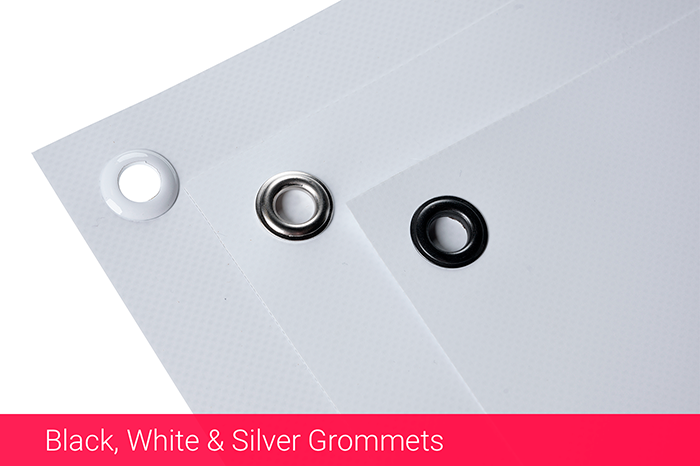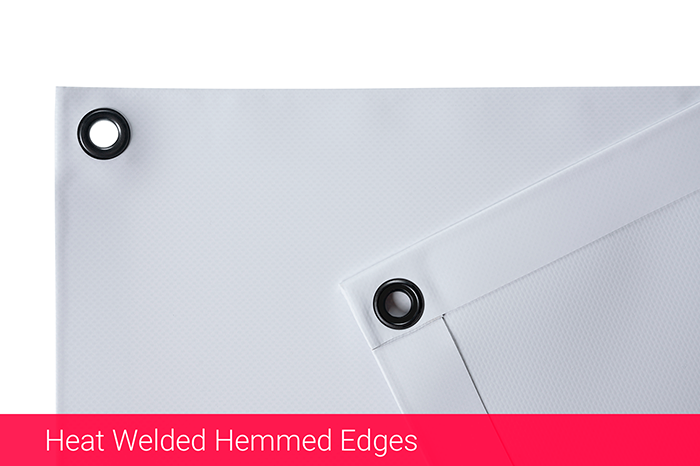 Customizable banners
Change Text, Colors, Add Logos & Pictures