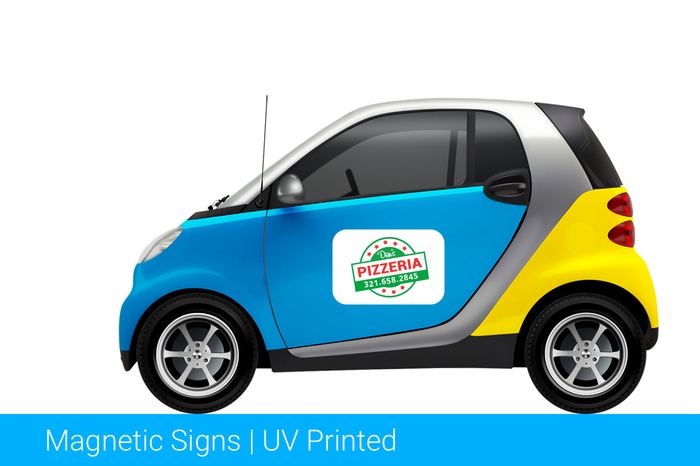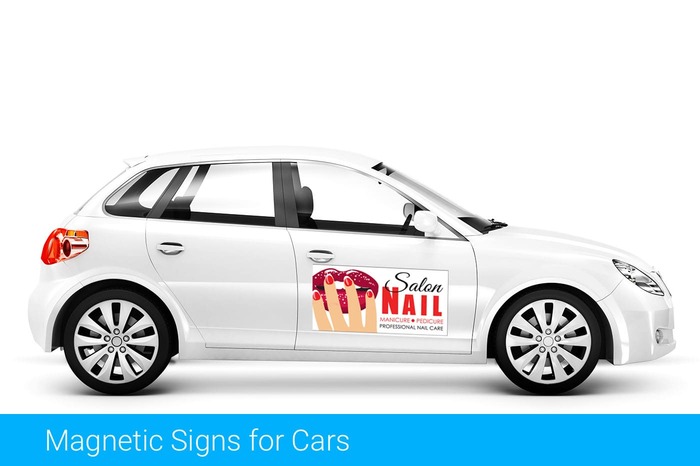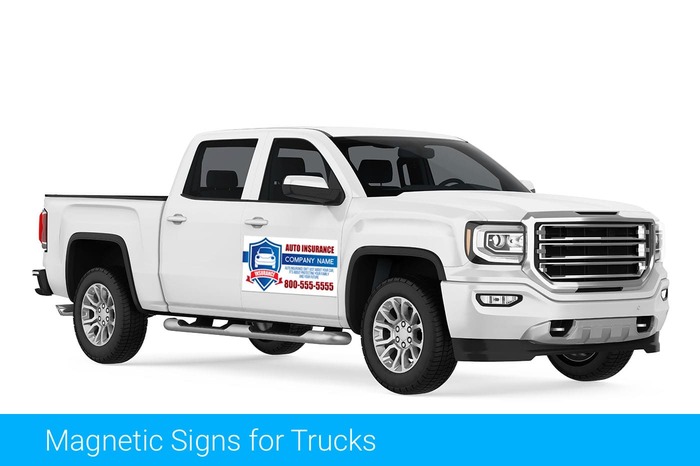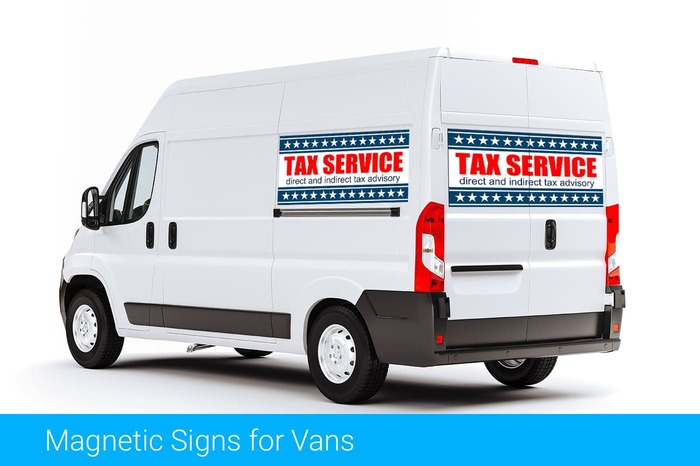 12" x 48" Magnetic Signs
Include our 12x48 magnetic signs as an additional side graphic below your van's or truck's main sign to communicate a slogan or advertise business contact information. Paired with larger van or truck side magnets, our 4 foot long by one foot high magnetic sign is a great way to make your van or truck stand out.
Companies that want to advertise their services on the side of their cargo vans and service trucks but do not want to go to the trouble of installing an expensive and permanent wrap will actually print multiple magnetic signs that can be temporarily placed individually onto the sides of a van or truck in different locations to create awesome vehicle displays. Each magnetic piece is created separately for manageability when installed, and, since these displays are removable, a company can even add to their van or truck signage as needed.
Our 12" X 48" magnetic signs make up a vital part of the pieces that go into these multi magnetic sign displays businesses use for their vans and trucks and can include whatever component of your ad you need Because this magnetic sign strip is thin and long, we often see pinstriping and colors along with slogans, one line phone and address information, that are installed along the bottom side of the van or truck as a separator.
Other sizes available, see the all magnetic sign sizes page
Specs
UV Printed on one side
30mil Magnum Magnetic Material
Half-inch rounded corners
Product Lifespan is up to 2 years with proper care
Sold individually, recommended use in pairs
File Setup for Printing 12"x48" Magnetic Sign
Adobe Photoshop (also applies to all Raster Files)
- set up artboard to be 12" x 48" in inches
- set dpi to be anywhere from 150 to 300 dpi
- regular RGB or sRGB color space
- save as 100% quality jpeg file
Adobe Illustrator (also applies to all Vector files)
- set up canvas to be 12" x 48" in inches
- regular RGB, sRGB color space, or
- Coated GRACol or Coated US SWOP v2 color space
- embedded raster images should be at least 150dpi at actual size
- embed all raster images
- convert all text to outlines
- expand all strokes
- save as a pdf file
Layout
Landscape (Horizontal)
12in. high by 48in. long

Printing
High resolution
Full color printing
UV & weather proof
Shipping
Signs shipped flat in a well padded box