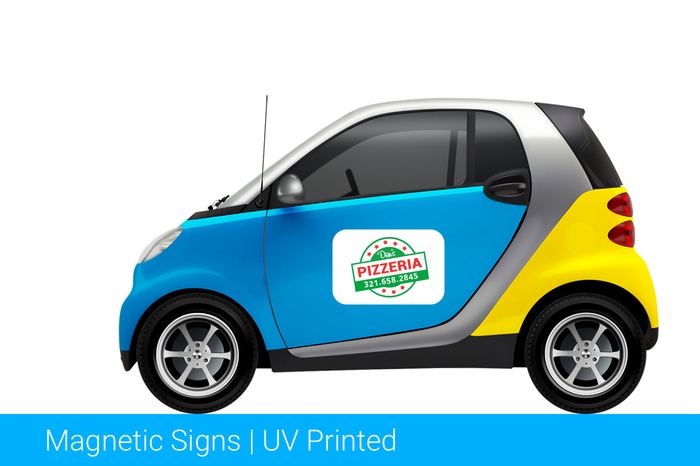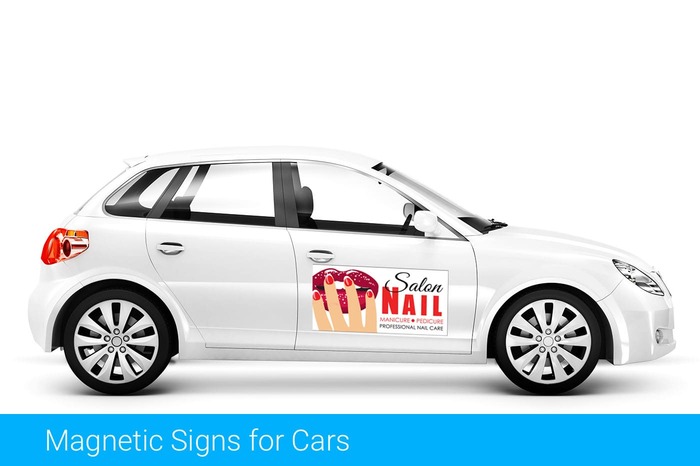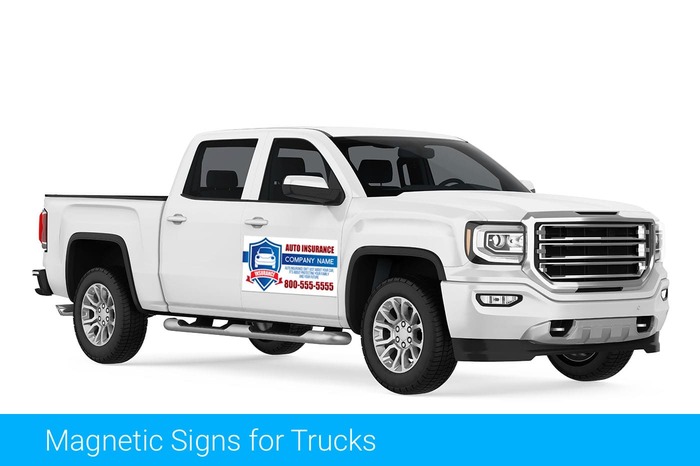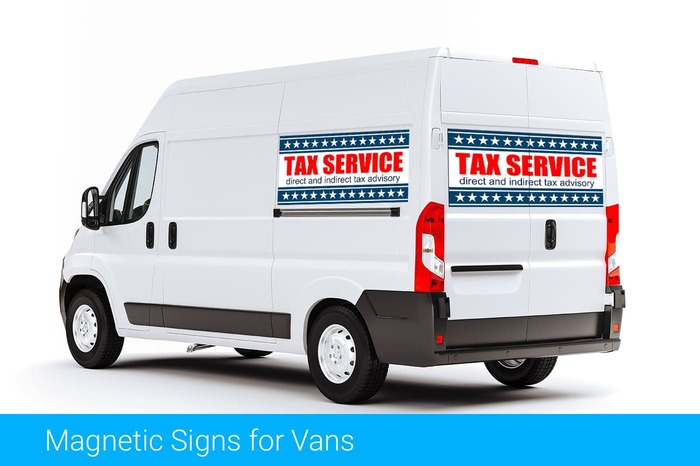 18" x 48" Magnetic Signs
We print 18" X 48" magnetic signs that fit perfectly on the sides of work vans next to the passenger and driver side doors.
The perfect sized magnetic sign for advertising your business on the side of work vans, these 18 inch high by 48 inch long magnet signs provide a large enough display to turn your van into a rolling billboard without getting in the way of opening van doors or obstructing van windows.
These signs can be easily placed on the side of any cargo van and easily removed when needed. Since they use a magnetic field to adhere, as long as your van sides are made of a ferrous metal these signs can be reused daily and only when your vans are in service.
Other sizes available, see the all magnetic sign sizes page
Specs
UV Printed on one side
30mil Magnum Magnetic magnetic material
Half-inch rounded corners
Product Lifespan is up to 2 years with proper care
Sold individually, recommended use in pairs
File Setup for Printing 18"x48" Magnetic Sign
Adobe Photoshop (also applies to all Raster Files)
- set up artboard to be 18" x 48" in inches
- set dpi to be anywhere from 150 to 300 dpi
- regular RGB or sRGB color space
- save as 100% quality jpeg file
Adobe Illustrator (also applies to all Vector files)
- set up canvas to be 18" x 48" in inches
- regular RGB, sRGB color space, or
- Coated GRACol or Coated US SWOP v2 color space
- embedded raster images should be at least 150dpi at actual size
- embed all raster images
- convert all text to outlines
- expand all strokes
- save as a pdf file
Layout
Landscape (Horizontal)
18in. high by 48in. long

Printing
High resolution
Full color printing
UV & weather proof
Shipping
Signs shipped flat in a well padded box