"No Trespassing" Banners and Signs
For land and business owners, trespassers can be a liability and a genuine concern. Owners of private land must post appropriate signage to deter people from trespassing on private property.
Benefits of a "No Trespassing" Sign
Your local laws will determine what you're allowed to put on your "no trespassing" law in order for it to be enforceable. Luckily, private property owners will have a greater legal recourse if you have the proper written notices posted in case you do have trespassers. While most states don't have specific guidelines about the sign text, it's a good idea to familiarize yourself with any local laws.
For example, in Michigan, your "No Trespassing" sign can be used to designate private land boundaries to prevent trouble. They can be used anywhere but are especially useful in heavily wooded areas that are typically prone to trespassers, even if it's accidental.
"No Soliciting" Signs
Similar to "No Trespassing" signs, "No Soliciting" signs deter unwelcome guests. These signs allow you to refuse uninvited visitors to your property so that you won't be disturbed. Anyone who tries to solicit can face trespassing charges or fines if you decide to involve the law.
Why Vinyl "No Trespassing" Banners and Signs?
You have a variety of materials to choose from when it comes to your "No Trespassing" signs. However, the most cost-effective and durable material is vinyl, which can withstand the harshest weather conditions and is available in a variety of sizes and colors.
Affordable
Vinyl banners are much more affordable than other materials you may make your "No Trespassing" sign out of. They also come in various sizes so that your sign can be as large as you want it to as long as your local laws permit it.
Customizable to fit laws
Depending on your local jurisdiction laws, when it comes to these signs, you may need a sign that falls into regulations. This can include a particular text size and colors. Most likely, your state will not tell you which materials to use but may tell you how large your sign must be to be enforceable under the law.
For example, if you chose a small sign that a trespasser could not have seen, then it's possible that the trespasser may get away with the crime because your sign wasn't up to standards.
A vinyl banner can help you reach all of the requirements you need for an effective "No Trespassing" sign, including using the right text sizes, fonts, and colors.
Durable
Vinyl banners are durable and can withstand snowstorms and rainstorms as long as they are secured properly. They don't typically rip in harsh wind and can be cleaned easily. Most importantly, they won't rust. Metal signs wear and rust over time, which means that after a few years, your sign might not be legible anymore, which can have an impact on the validity of your sign.
Vinyl banners can't rust, and if they're taken care of with a mild cleanser and water, they can last for years so that you can ensure legibility and validity.
Order a Custom "No Trespassing"' Sign Today
Keep trespassers and unwelcome guests off your property day and night with a custom vinyl banner or sign. Choose from one of our templates or upload your own artwork and design your sign with our easy-to-use tool. There's no graphic design experience necessary to have an enforceable, long-lasting "No Trespassing" sign.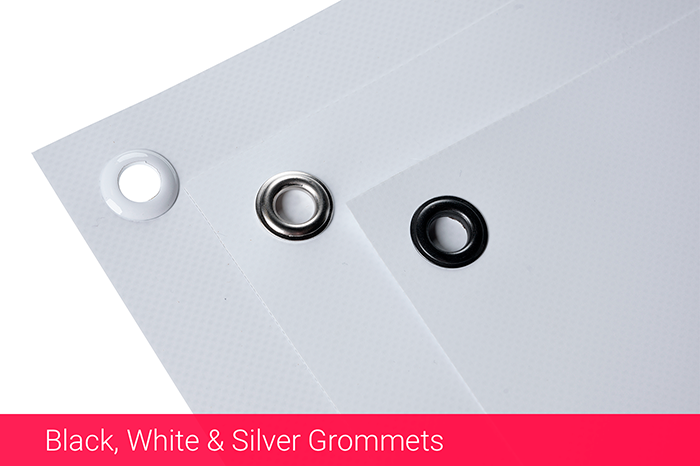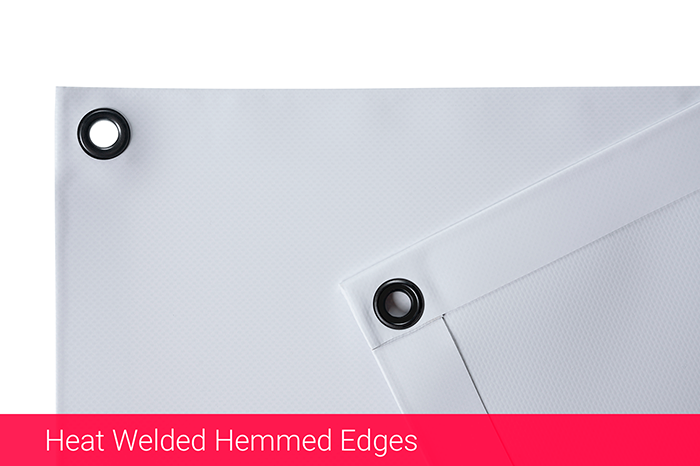 Customizable banners
Change Text, Colors, Add Logos & Pictures