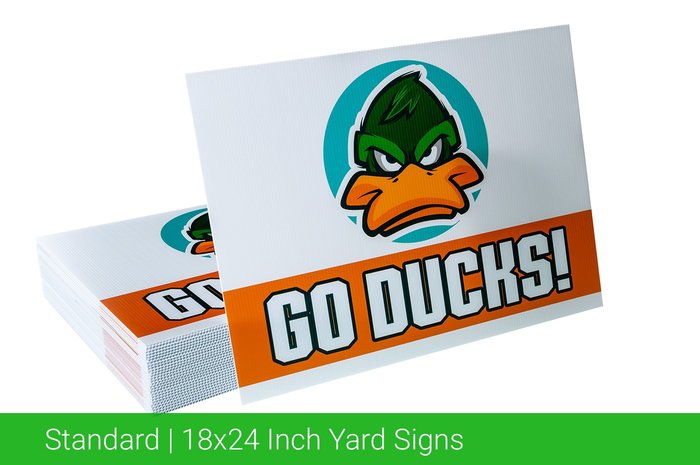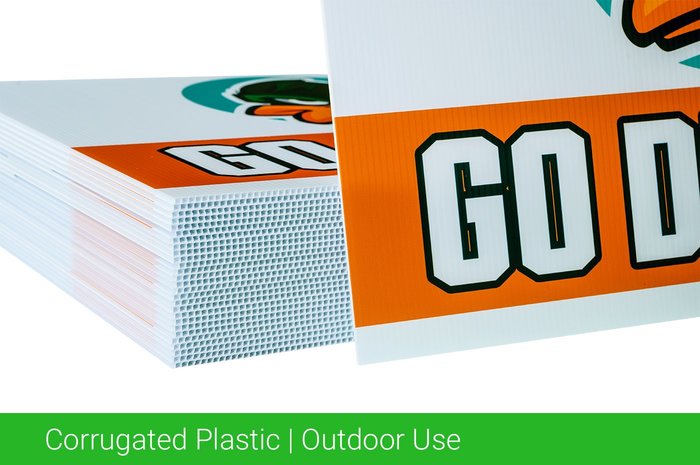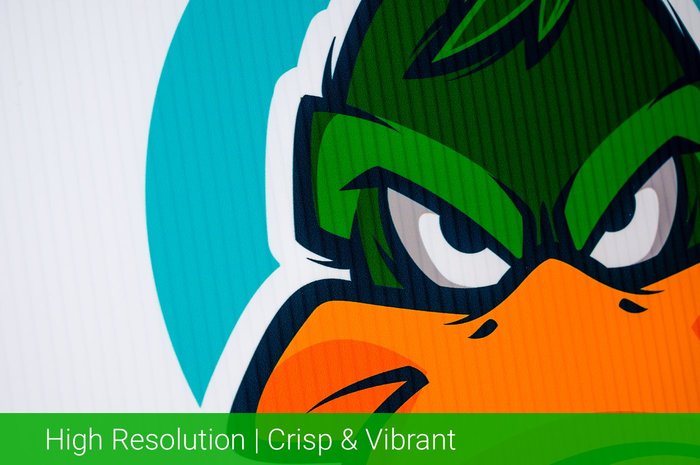 Window Washing Yard Signs
Whether you offer commercial window cleaning or residential window cleaning services, custom yard signs showing off your work by advertising past jobs to prospective customers is an affordable and effective way to grow your window cleaning business.
Window cleaners pride themselves in providing spotless windows cleaned to perfection that definitely get noticed by people in the vicinity, so why not take that opportunity to print custom yard signs that advertise your window cleaning services to the people noticing in order to help grow your business?
Just a few lines of colorful text, some contact information, and maybe your logo printed on a yard sign telling people passing by that the clean windows they are seeing were cleaned by your company is all it takes to intrigue people that also need their windows cleaned to make that call.
If you have your signs placed at past window clieaning jobs, we do recommend visiting these locations from time to time to ensure the windows your company washed are still pristine. Once the windows start getting a little dirty, it is a good idea to remove your signs and wait until your company returns for another window washing. After all, you wouldn't want to advertise your window cleaning business on windows that do not look washed.
Grow your window washing business, by customizing our custom templates, or if you have your artwork ready for printing, you can upload your finished graphics to us. Either way, we offer same day printing and shipping on your signs to make sure they can start attracting new clients immediately.