Home

\

Dirt Tracks Banners
Dirt Track Banners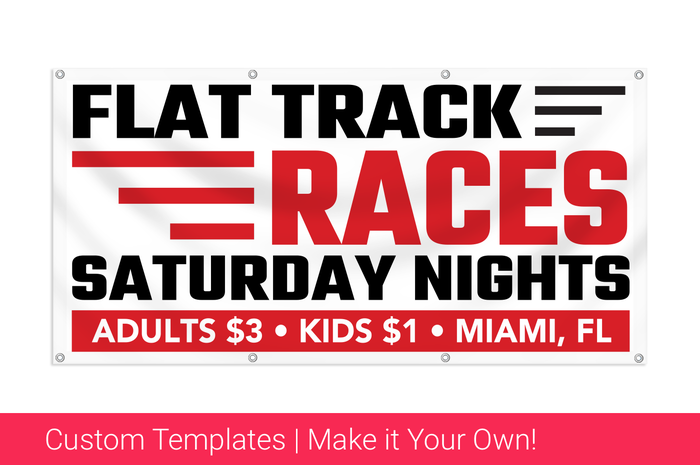 How Dirt Tracks Use Banners
From guiding race fans to park and enjoy racing events to monetizing banners by selling print space to local sponsors that can be placed along the dirt track's barricade and hanging from the stands, dirt tracks have a huge potential for success printing custom banners.
Dirt tracks are constantly advertising to fans at one event to promote a coming event and custom banners are literally the only medium needed to announce future up and coming racing events a dirt track is planning.
As fans exit in their cars leaving the property, think about using thank you banners to let race fans know how much they are appreciated, and why not announce your next with a see you at that next event message?
One of the most innovative programs dirt tracks can employ on their grounds to add additional revenue to their business is to create sponsorship banners to local business owners. Local businesses know that dirt tracks pile in the fans and is definitely a local advertising opportunity not to be passed up. We love helping dirt tracks all over the country print these banners that actually provide lucrative revenues to help these race tracks draw in more revenue.
Create your designs from scratch or customize one of our dirt track templates using our online banner design tool or upload your print ready artwork to start your order.