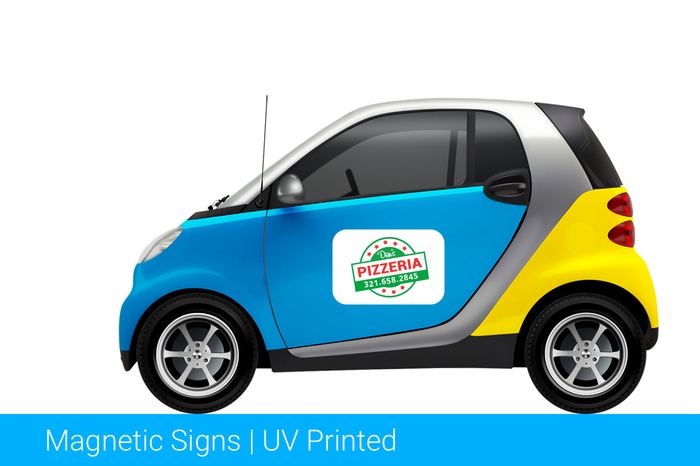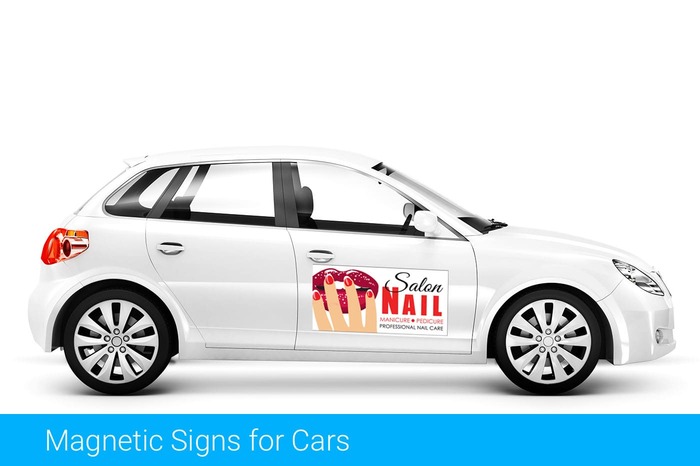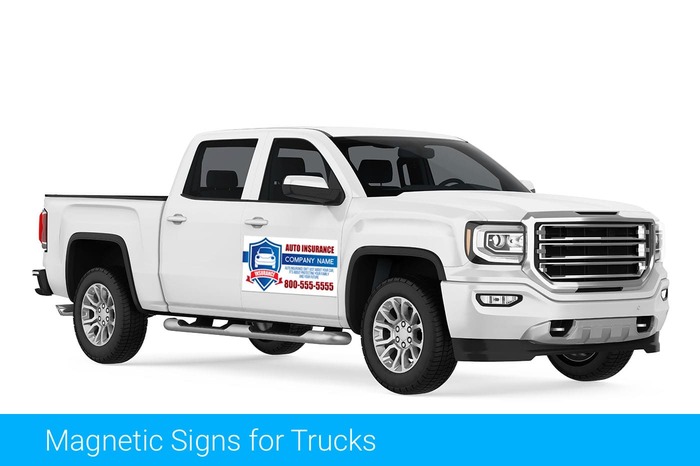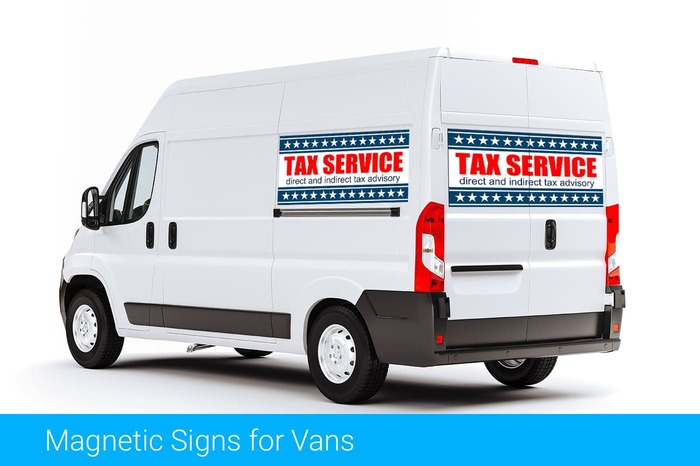 18" x 24" Magnetic Signs
One of the better sizes to fit on pickup truck doors, our 18x24 magnetic signs are perfect for advertising construction companies and contractors.
Pickup trucks possess much longer and higher doors than other vehicles making our traditional magnet signs look small, so we opted to offer an 18x24 sized magnetic truck door sign that takes up a pickup's door space better. This new size provides our contractors and construction businesses driving drucks down the road with all the door space needed to display their company logo in style, while informing passing motorists with all the contact information needed to acquire new business.
Since 18" X 24" signage is proven to be an excellent size to be used along road sides, we also recommend using18" X 24" magnetic signs for placement on garbage bins and dumpsters debris pickup companies will drop off at construction areas. These signs will magnetically adhere to the ferrous metal sides of the trash bins to advertise your trash pickup business, and when the bins are not in use, your signs can be easily removed and reused.
Other sizes available, see the all magnetic sign sizes page
Specs
UV Printed on one side
30mil Magnum Magnetic magnetic material
Half-inch rounded corners
Product Lifespan is up to 2 years with proper care
Sold individually, recommended use in pairs
File Setup for Printing 18"x24" Magnetic Sign
Adobe Photoshop (also applies to all Raster Files)
- set up artboard to be 18" x 24" in inches
- set dpi to be anywhere from 150 to 300 dpi
- regular RGB or sRGB color space
- save as 100% quality jpeg file
Adobe Illustrator (also applies to all Vector files)
- set up canvas to be 18" x 24" in inches
- regular RGB, sRGB color space, or
- Coated GRACol or Coated US SWOP v2 color space
- embedded raster images should be at least 150dpi at actual size
- embed all raster images
- convert all text to outlines
- expand all strokes
- save as a pdf file
Layout
Landscape (Horizontal)
18in. high by 24in. long

Printing
High resolution
Full color printing
UV & weather proof
Shipping
Signs shipped flat in a well padded box