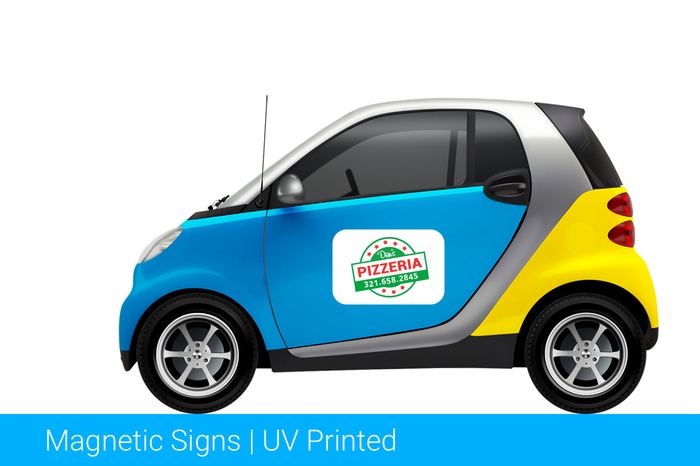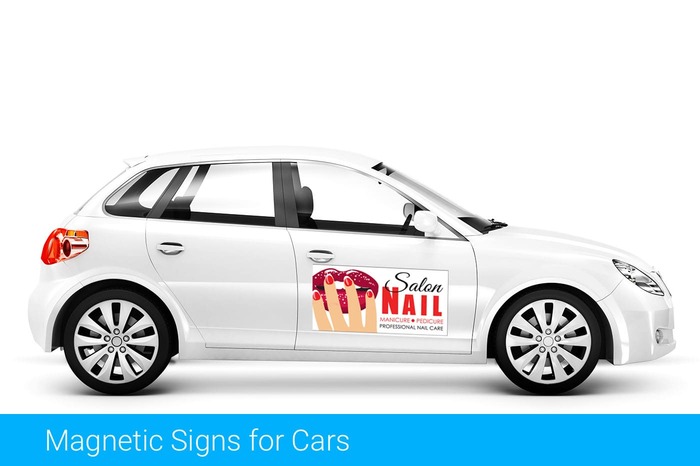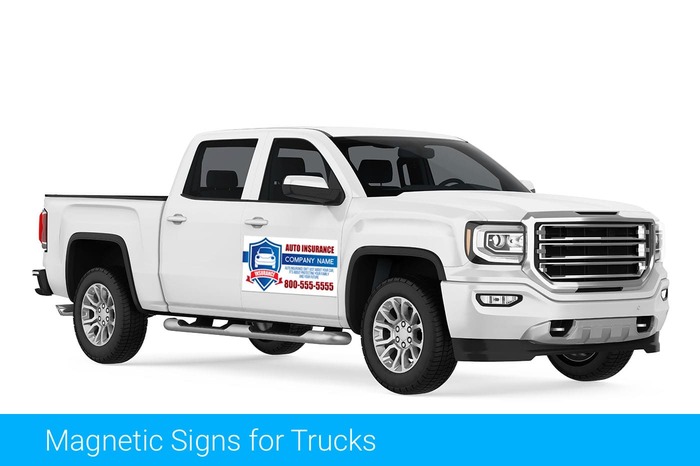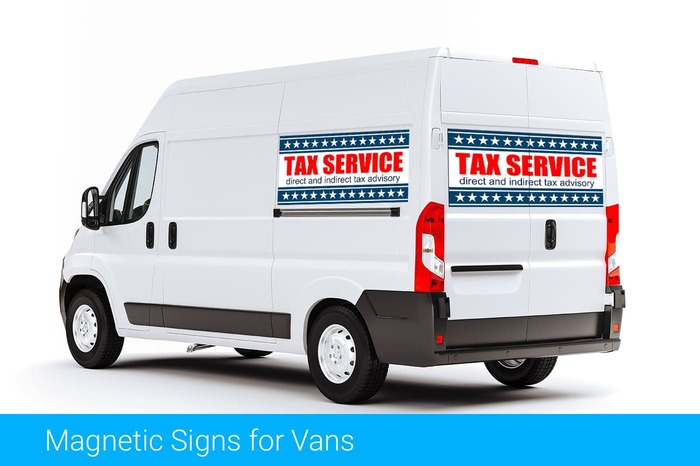 18" x 36" Magnetic Signs
We print 18" X 36" magnetic signs that fit perfectly on the sliding doors of work vans or on the side of extended truck cabs.
A van's sliding side doors and the rear side of extended cab trucks provide just the right amount of space for our custom printed 18" by 36" magnetic signs to be placed in order to maximize the advertising space while not interfering with opening doors or overlapping windows.
Companies that use work vans and trucks in their business are constantly on the road, so why not use those van doors and sides of a truck cab to attract more business for the services you offer by making magnetic signs that convey what your business does and how to get ahold of your company to inquire about your services?
Other sizes available, see the all magnetic sign sizes page
Specs
UV Printed on one side
30mil Magnum Magnetic magnetic material
Half-inch rounded corners
Product Lifespan is up to 2 years with proper care
Sold individually, recommended use in pairs
File Setup for Printing 18"x36" Magnetic Sign
Adobe Photoshop (also applies to all Raster Files)
- set up artboard to be 18" x 36" in inches
- set dpi to be anywhere from 150 to 300 dpi
- regular RGB or sRGB color space
- save as 100% quality jpeg file
Adobe Illustrator (also applies to all Vector files)
- set up canvas to be 18" x 36" in inches
- regular RGB, sRGB color space, or
- Coated GRACol or Coated US SWOP v2 color space
- embedded raster images should be at least 150dpi at actual size
- embed all raster images
- convert all text to outlines
- expand all strokes
- save as a pdf file
Layout
Landscape (Horizontal)
18in. high by 36in. long

Printing
High resolution
Full color printing
UV & weather proof
Shipping
Signs shipped flat in a well padded box