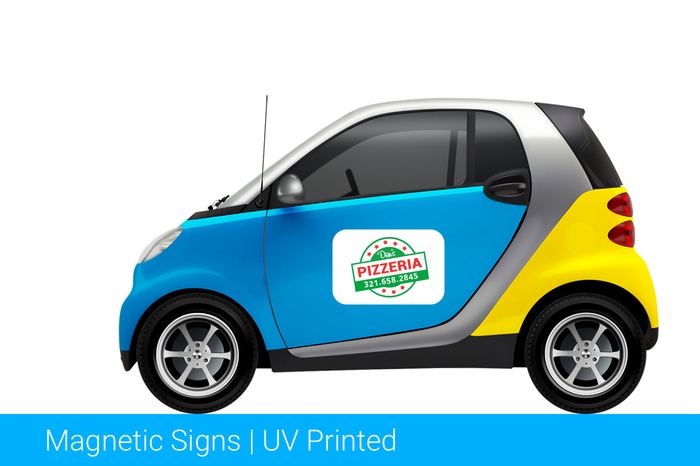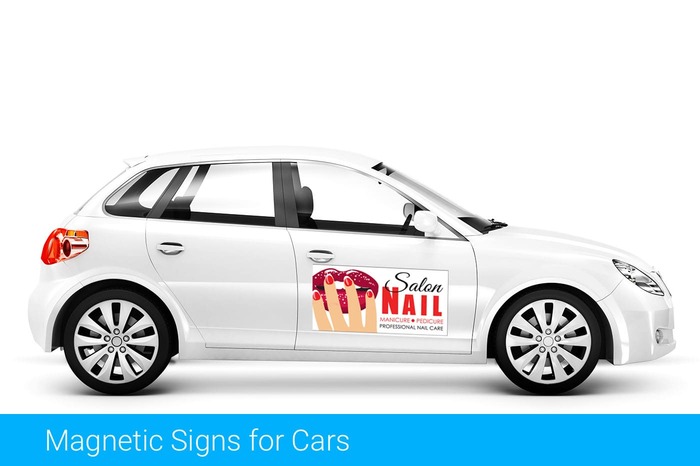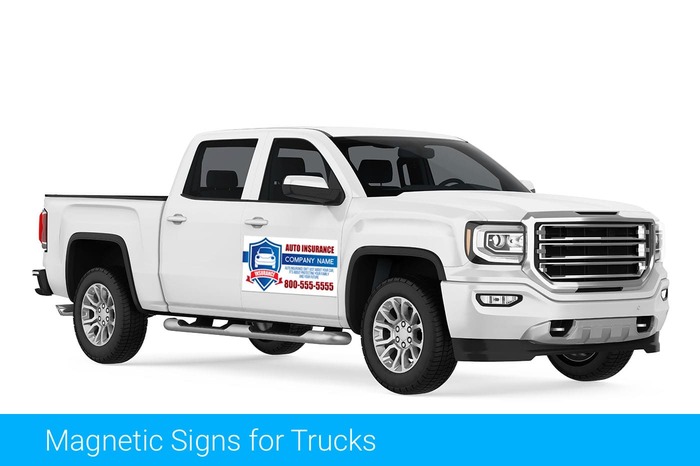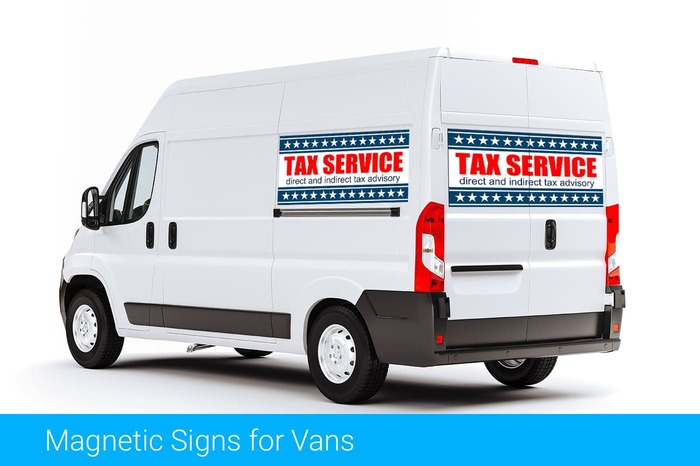 24" x 24" Magnetic Signs
Custom printed 24" X 24" magnetic signs can be used in pairs placed on each side of split rear cargo van doors to advertise your company to motorists behind you as your company travels down the road.
These 2 foot square magnetic signs are the perfect size to take advantage of the two rear door spaces of your van to advertise your company without obstructing the opening and closing of the rear doors as you work.
Many businesses that use vans in their daily operations will often use side door signage to advertise the company. However, the back of the vans area also an area that provides excellent exposure to motorists that come from behind while on the road. In fact, the motorists behind you have a longer exposure to these rear magnetic tailgate signs than they do for signs advertising your business on the side of your van.
Other sizes available, see the all magnetic sign sizes page
Specs
UV Printed on one side
30mil Magnum Magnetic magnetic material
Half-inch rounded corners
Product Lifespan is up to 2 years with proper care
Sold individually, recommended use in pairs
File Setup for Printing 24"x24" Magnetic Sign
Adobe Photoshop (also applies to all Raster Files)
- set up artboard to be 24" x 24" in inches
- set dpi to be anywhere from 150 to 300 dpi
- regular RGB or sRGB color space
- save as 100% quality jpeg file
Adobe Illustrator (also applies to all Vector files)
- set up canvas to be 24" x 24" in inches
- regular RGB, sRGB color space, or
- Coated GRACol or Coated US SWOP v2 color space
- embedded raster images should be at least 150dpi at actual size
- embed all raster images
- convert all text to outlines
- expand all strokes
- save as a pdf file
Layout
Square
24in. high by 24in. long

Printing
High resolution
Full color printing
UV & weather proof
Shipping
Signs shipped flat in a well padded box