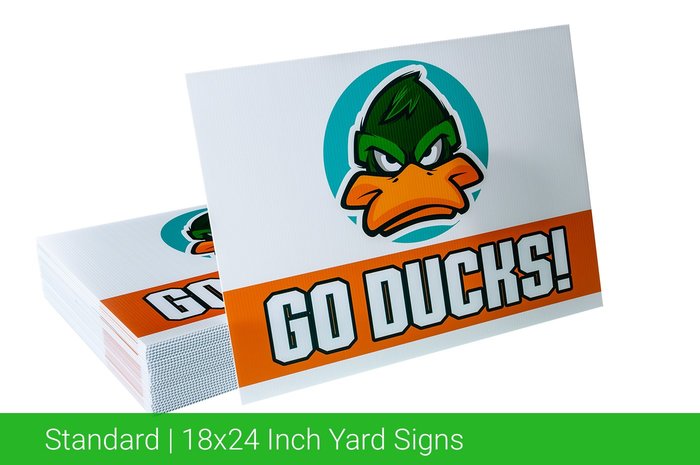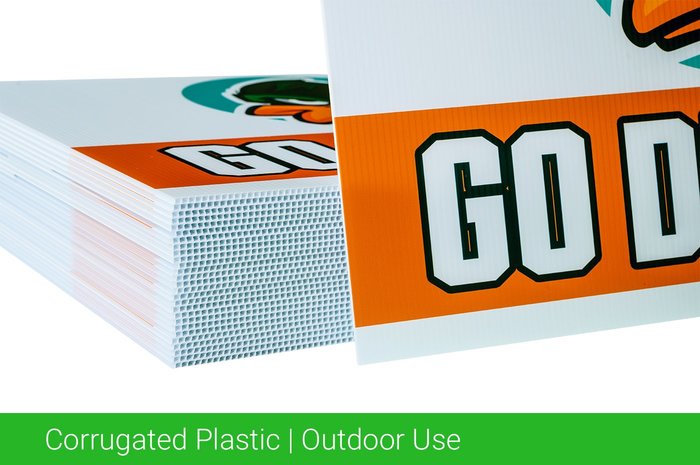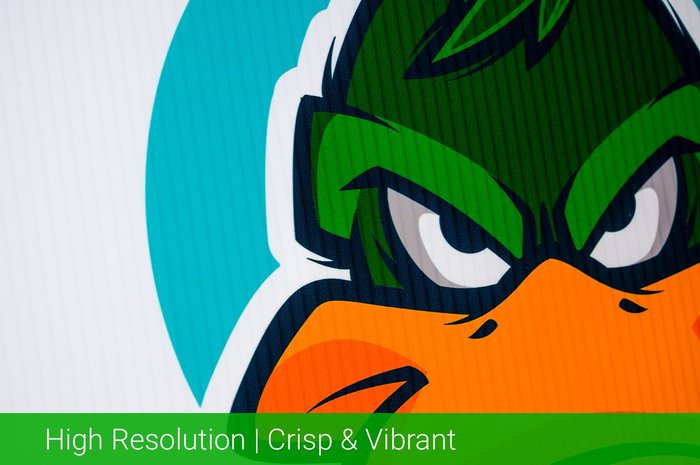 Lawn Mowing Yard Signs
As you finish manicuring a customer's yard, advertise your mowing services by staking, "This lawn cut by" yard signs in front of your client's newly trimmed yard to attract neighbors and people passing by the house to think about using your lawn mowing company to mow their grass.
A freshly cut lawn is always noticed by the entire neighborhood, both for the pleasing appearance and the smell of fresh cut grass. Although the curb appeal of a perfectly manicured lawn stands out, neighbors have no idea of the company that beautified their neighbor's lawn unless a company tells the neighborhood by staking a custom branded yard sign with contact information in the front lawn of their customer.
Affordable yard signs customized with a lawn mowing company's logo, phone number and website informing passing motorists and neighbors of the company that provided the lawn mowing services is highly effective in obtaining new clients that also need their lawns cut and trimmed. And most customers are more than happy to let you use their lawn to stake your sign for advertisement.
We recommend using Lawn signs right after your client's lawn is freshly cut, and removing the signs a few days later. This ensures that people passing by only see your company's advertising at the peak of your client's lawn being cut, and allows your company to re-use these signs with other customers as you service clients.
Begin to grow your lawn mowing business this season, by customizing our lawn mowing templates, or if you have your yard sign's artwork ready for printing, you can upload your finished artwork to us. Either way, we offer same day printing and shipping on your signs to make sure they can start attracting new clients that need their grass cut too.